One thing I like about this expansion that there seems to be lots of stuff to do and hidden things and puzzles and secrets. Some of these have very good rewards too!
Short list what I have found and think are worth mentioning.
- Kyrian instuments
https://ptr.wowhead.com/spell=344912/music-of-bastion
These are simple items that sit in your inventory you can find around Bastion zone. They all give you a buff. What is weird that despite tooltips saying that they do not stack, they do. They also have cooldown of 15 min and the buffs last for 15 min. They work outside in all zones in Shadowlands meaning you now have array of buffs for all times while in outside shadowlands. It's quite nice power increase with some of the buffs being quite good.
- Sorrowbane
https://www.wowhead.com/item=180273/sor ... bonus=1567
How about a free 180 ilvl epic 2h sword that has instant kill proc on lesser enemies? That's what this is. It requires stacking different strenght buffs on Maldraxus and then all you need to do is to pick the sword up from the ground at the Arena of Theater of Pain. There is a guide on the link what exactly you need to do. I managed to get it this morning. Needless to say it's insanely good for fresh lvl 60 2h melee weapon users.
Cool mounts
- Frog mount
https://www.wowhead.com/item=182650/arboreal-gulper
You can get one of these at Ardenweald by finding randomly a mushroom from some of the mobs. Then take the mushroom to east corner of Ardenweald and plant it on soil. It spawns a tough rare that requires group to kill. It drops the mount.
- Sinrunner Blanchy
https://www.wowhead.com/news=317595/sin ... hy-for-a-m
Quite unique looking mount and apparently not so hard to get. You just need a collection of few items and then give them to the dead blanchy ghost during the 6 days time. I'm working on this currently and managed to give the 1st item to the ghost. Tricky part is finding him but there were some people on the group finder.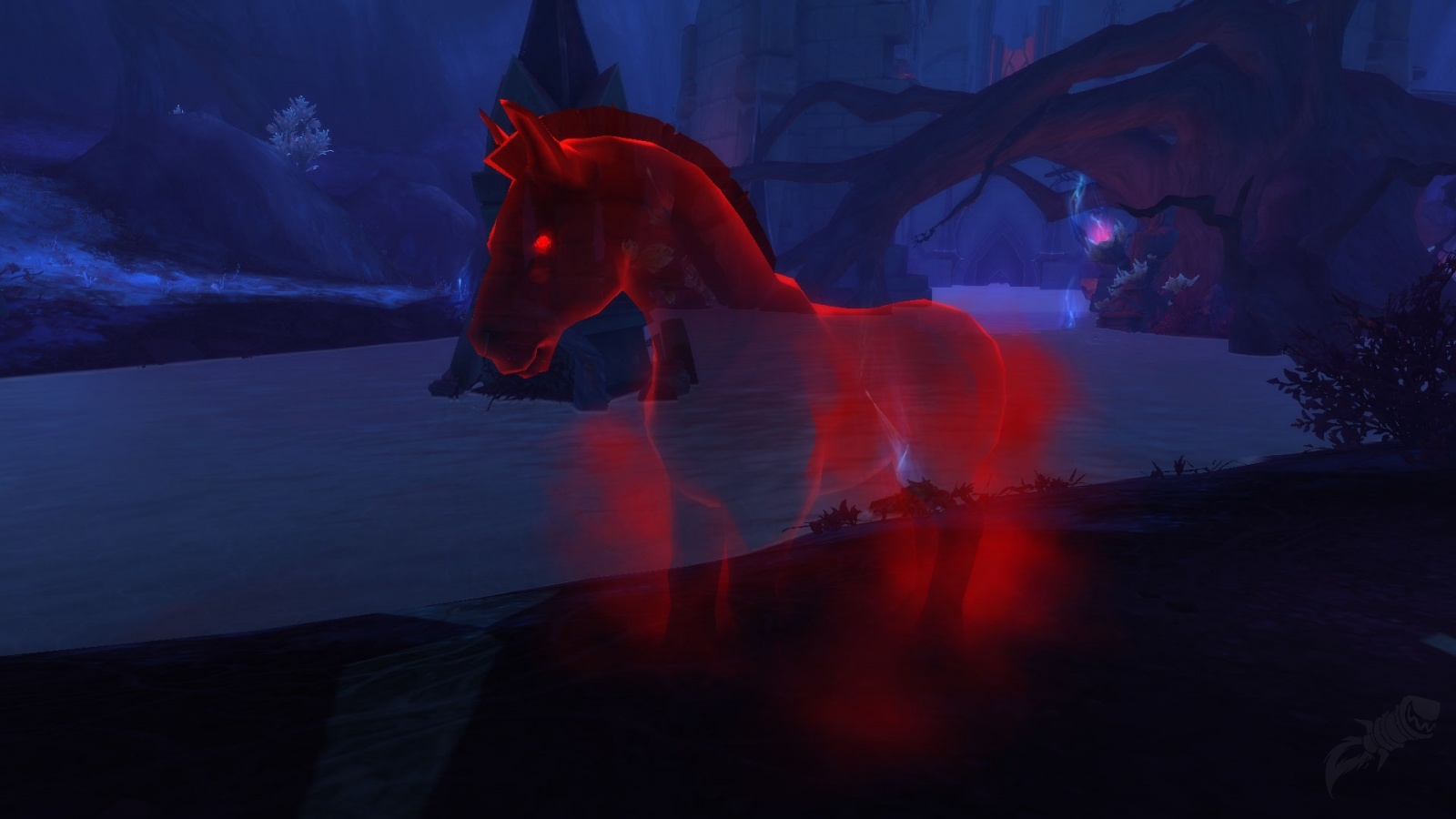 Theres more mounts and stuff and ton of toys too.